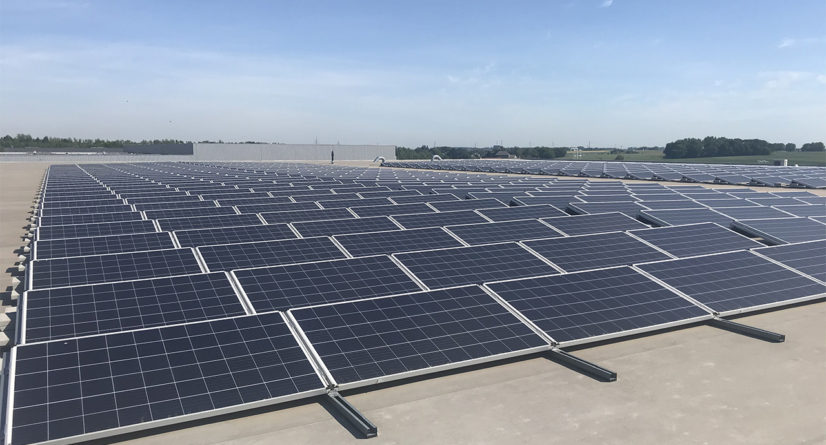 The Pharma Technology headquarter is located in Nivelles in a new building manufactured in 2017* following the most innovative trends in terms of design and sustainability.
The building welcomes everyday around 70 employees, in open spaces and ergonomic offices where the comfort and the working style have been taken into consideration since the planning phase. The caring for people has always been one of the main driver for Pharma Technology and here is also combined with the attention for the environment. A significant number of measures have been taken in terms of resources optimization, recycle and energy regeneration in order to be an eco friendly company as much as possible. The investment in photovoltaic panels is one example of sustainable solution which allows Pharma Technology to use nature for the 68% of its total energy consumption. The heating system has also been designed according the smart concept of heat pumps with a VRV system that takes into account the type of locations and it is able to catch the warmth where there is a surplus and send it where there is the need, in a very simple but profitable exchange. In the workshop, the infrared are used to heat just where it is necessary and do not disperse the warmth everywhere as well as some destratification fans have been installed on the ceiling in specific areas to recirculate the air flow with different temperatures. Water is another essential resource we want to preserve and that's why we use for example rain water for the toilettes and in our polishing area we improved the process allowing us to polish stainless steel parts in 8h instead of 15h. Furthermore, after every polishing cycle there is a centrifugal bowl that separates the dirt from the water so that we can reuse the water for the next production.
It is precisely in the small things that the power of change starts, here at Pharma Technology we think and care right down to all the details, where normally lies the difference between ordinary and innovative.
*The new building has been manufactured thanks to the subsidies of FEDER/Wallonie.