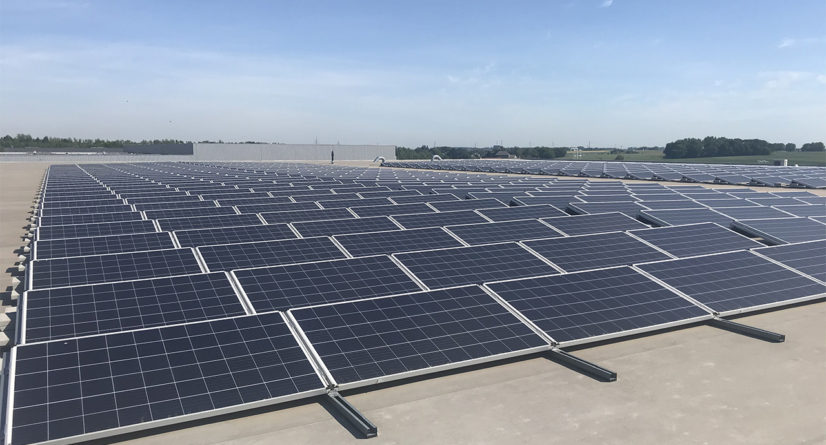 Pharma Technology headquarter is located in Nivelles in a 2017-building* that follows the most innovative trends in terms of design and sustainability.
Everyday, the building welcomes around 70 employees, in open spaces and ergonomic offices where comfort and working style have been a "must" ever since the planning phase. Caring for people has always been at the core of Pharma Technology and here it is also combined with care for the environment. A significant number of measures have been taken by the company in terms of resource optimization, recycling and energy regeneration to be as eco-friendly as possible. For instance, the photovoltaic panels are one of the sustainable solutions that Pharma Technology has adopted to employ nature for 68% of its total energy consumption. The heating system has also been designed according to the smart concept of VRV heat pumps that, by taking into account both type of location and room temperature, relocates heat to cool or heat the spaces when needed, thanks to a very simple but beneficial exchange. In the workshop, infrareds are used to heat only where necessary with no heat dispersion. Moreover, destratification fans have been installed on the ceiling in specific areas to ensure air recirculation at different temperatures. Water is another essential resource that Pharma Technology wants to preserve and that's why our restrooms use rain water, and in our polishing area the process has been improved and stainless steel parts are polished in 8 hrs instead of 15 hrs. Furthermore, after every polishing cycle there is a centrifugal bowl that separates dirt from water so that the water can be reused for the next production cycle.
It is precisely in the small things that the power of change starts, here at Pharma Technology we think and care about every detail. This is where the difference between ordinary and innovative lies.
*The new building has been manufactured thanks to the subsidies of FEDER/Wallonie.