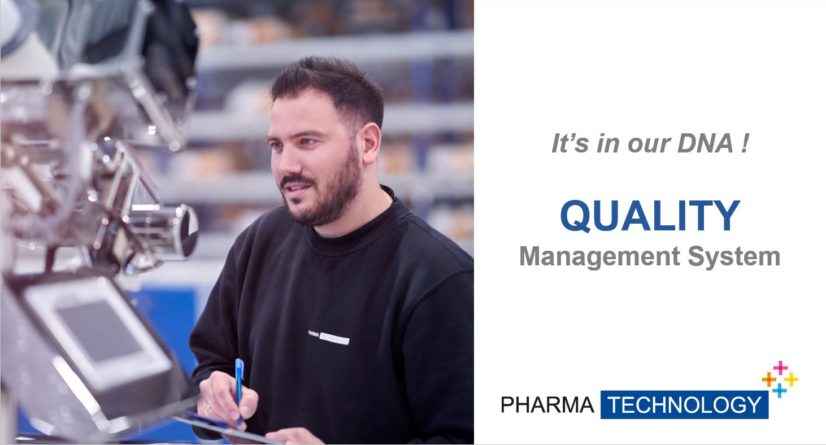 The Challenge
Consumers have high demands when it comes to quality expectation. Some of the most important aspect to consider in the OSD (Oral solid dosage) industry are GMP rules, equipment's quality, documentations aspects, and materials traceability. These elements are even more important when a supplier is constantly growing, which is the case with Pharma Technology.
The Solution
5 years ago, Pharma Technology hired Nicolas DAEMS as Quality Manager to reinforce quality in the company. Nicolas had 10 years' experience in Commissioning, Qualification and Validation from several pharmaceutical companies. Since its arrival, Pharma Technology has created a group of quality experts that permanently innovates and pushes the established borders one step forward. It is in the company DNA. 
For the implementation of our Quality Management System, we took the best of these two worlds: 
Customer-oriented quality based on documentation and information.

Internal quality, for the everyday work of each of our collaborators
The Results
During the last years, this philosophy has totally transformed the way Pharma Technology was working. As a selective summary, please have a look on what has been done:
No more generic document in the documentation package. Each document is clearly split, referenced, and specific to the concerned project. It is no more up to the end-user to adapt to the testing protocols, for example. Pharma Technology adapts to the order and the content is targeted.

The content of each type of document (instrument list, P&ID, alarm list, C&Q protocols,…) is in conformity/compliance to international best practices and regulations, the vocabulary is matching the pharmaceutical sector expectations, the layout is as clear as possible to enable right first time execution and last but not least, the look is attractive and inspiring

Automation of our QC "in" method, depending on the supplier's performance score, based on risk assessment and previous issues, as well as an immediate reporting to procurement in case of non-conformity.

Accurate material traceability, thanks to our central Enterprise Resource Planning (ERP) use from the order of components to the shipment of the machine produced. In one click, the Documentation department can printout a table with the list of pieces in contact with the product and their respective material certificate reference, heat number if applicable, and the referenced certificates in the appearance order. The participation of each one in the Supply Chain (reception and picking) and in the QC (parts release) is important to obtain a reliable and perfect result. We improved an averaged 2-hours manual process by an automated "5 seconds" file compilation, keeping accuracy and trust.
Systematic customer satisfaction surveys either in our documentation package of each new machine or after an after-sales service intervention to be used as continuous improvement source.
Each manufactured machine undergoes systematic QC checks initiated by the most experienced assembler and finishes its flow through a final test before packing.
Internally, we have worked on 3 identified QMS pillars:
Robust Change Control process (pre-approval, impact assessment and action plan

Accessible and easy-to-use non-conformities reportin

Adequate training expectations and provision to ensure people are to their best for their work

Strong collaboration between quality and production managers to put in place weekly teams' meetings to collect issues spotted on the field since the last meeting.
With the Covid-19 crisis, we prioritized the internal development of the electronic signatures for documents, such as SOP's, work instructions, protocols and documentation package including FDS, HDS and SDS. It was implemented in two weeks in March and is remotely useable.
In Summary:
At Pharma Technology, each department deserves its source of improvements towards better quality, easier work, and better results. No one in the company is left behind, the opportunities are our main driver for improving our processes and relations with our external partners.
This preview of what has already been done in three years will certainly tease you about our ongoing and future projects still to come!