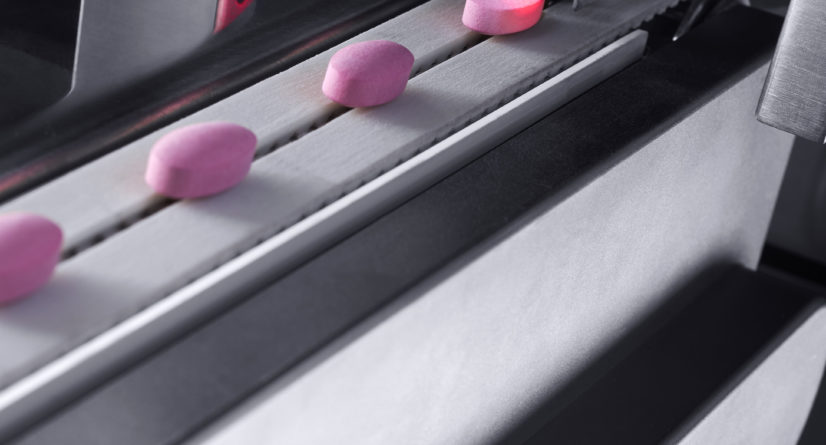 The Brabant Walloon Chamber of Commerce & Industry brings together companies from very different industries, some of which are at the cutting edge of technology in a niche market.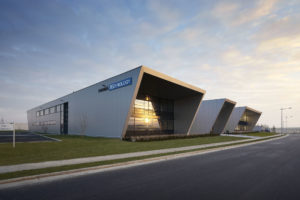 Among them, one will still be talked about in the years to come. Pharma Technology, located south of Brussels in Nivelles, has recently launched a world first machine that is likely to revolutionize the pharmaceutical industry process.
The company, ranked at the 18th position in the big companies' category from the business and finance magazine Trends Tendance, is in fact used to releasing THE product, the innovative and must-have solution before anyone else.
Dedusting tablets and capsules…
Let's put first things first…
The story started in a garage where Martial Dollinger spent long hours developing machines.
One thing leading to another, he moved in a building with a modern architecture in 2002 and, together with his team, he polished up his developments designed for the pharmaceutical industry.
The key product? A dedusting system for tablets and capsules. A stage that may seem pointless, but which is actually crucial, both for the health of operators working in cleaner air and for reducing cross contamination risks between medicines and proper product packaging.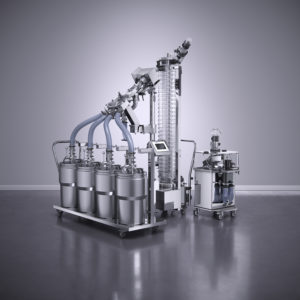 A series of innovations
Now established in a brand new building, with a surface area twice that of its previous facilities (7,000 m2), but still in Nivelles, the company is constantly innovating.
Six years ago, a tablet and capsule tester was added to its product range, "an equipment developed to test tablets physical parameters: weight, hardness, thickness and diameter", explains Martial Dollinger.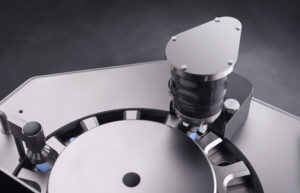 He adds: "Over the past decade, we have spent about 10% of our annual sales on research and development." Three years ago, the iSpray, a unique system for the external lubrication of tablets has also been launched on the market: "The purpose is to preserve manufacturing tools and to increase the productivity of tablets presses", says the CEO.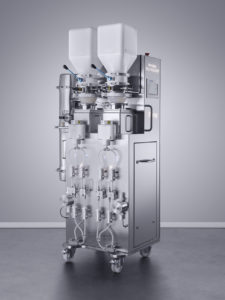 Finally, for the past two years, the company has also been supplying tablet sorting devices and elevator for blister line, which are very useful when it comes to rejecting damaged tablets and then transporting the intact ones to the packaging machine.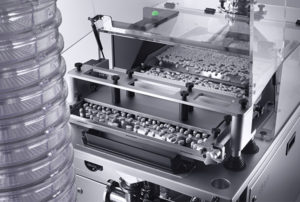 In addition to these 3 machines, with the acquisition of the start-up company Q-Control, Pharma Technology will also provide high-speed measuring equipment. The much-vaunted world first that we mentioned in the first part of this article. "It will bring considerable innovations in the control processes and drugs validation for the market!" reckons the head of the company.
Indeed, the 3 machines: CUB-20 (API's percentage measurement), CU-120 (API's percentage and weight measurement), CW-150 (weight measurement) will allow a complete control of all the drugs coming out of the production line, in real time.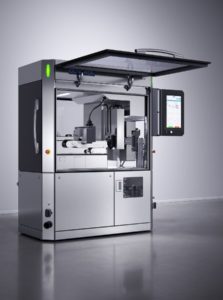 "These innovative technologies will save invaluable time" claims Martial Dollinger. "As a matter of fact, we have filed various patents."
With these high-speed measuring equipment, Pharma Technology releases yet another world Première …
Based on current process control techniques, a specific quantity of samples is collected at regular intervals from the production line. These are then sent to the laboratory that only provides the required information several weeks later.
Thanks to these new high-speed measuring devices, it is possible to take immediate actions on the regulation of production parameters and to immediately validate product conformity.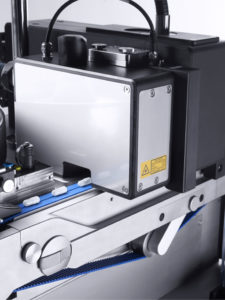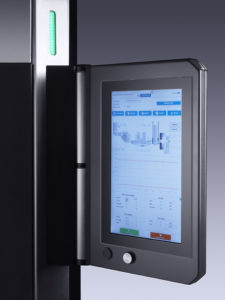 "This could really skyrocket our company to the point of doubling its turnover within the 10 years to come" expects Martial Dollinger. "As part of our commitment as a high-quality manufacturer for the pharmaceutical industry, we will of course also continue to provide valuable after-sales service and all our expertise!"
The number of employees at Pharma Technology – 65 people in Nivelles and about 15 in its 3 subsidiaries, in Germany, Asia and the United States – will therefore probably increase in the near future!
Thank you to the Chamber of Commerce & Industry for this nice article !