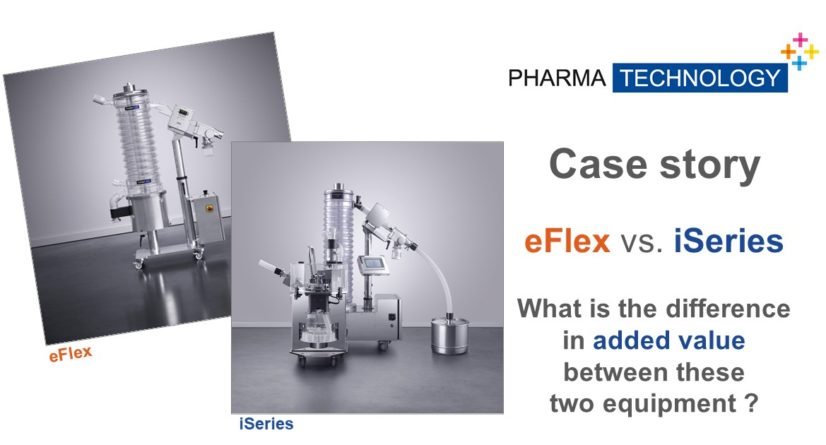 The Challenge
Today we often hear about intelligent machines, integration in production lines, and efficiency. So, we decided to start a comparison between two of our tablet dedusting solutions. The goal is to compare our eFlex product line (operational efficiency) to the iSeries line (operational efficiency and many other functionalities). "The purpose of this article is to help our customers make the right choice when purchasing one of our equipment. This investment must meet today's demands but also perhaps the challenges of tomorrow" says Martial DOLLINGER – CEO of Pharma Technology.
The Comparison
With this analysis, we will try to clarify the differences between these two versions, both operationally and financially, but also from an added value point of view. 
To do this, we have taken two piece of equipment and measured the quality of dust removal with the exact same physical conditions of use (same tablets, same tablet press, same speed, same vacuum, etc…).
The Result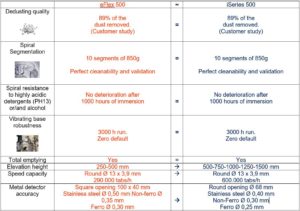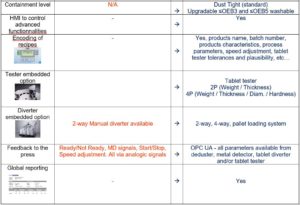 The Conclusion
eFlex
The eFlex is the best cost-efficient solution if the customer does not have containment issues and if he does not need extended interactions between different production machines.
iSeries
If the machine should be integrated in a production line with possible containment upgrades, if extended and customisable interactions between different production machines are needed, if there is a desire for centralizing production information in a single reporting protocol, then the iSeries is certainly one of the most advanced machines on the market.