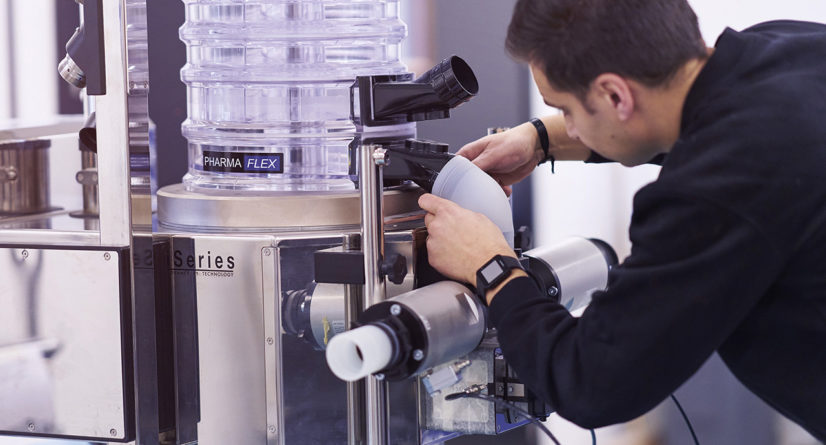 We react to this lockdown period changing the way we usually think Service.
The In-house repair service is one of the best example of flexibility and spirit of initiative that usually distinguish Pharma Technology.
Picture this: a unique full transparent segment material for dedusters, FDA approved, with increased flexibility, robustness, improved cleanability and drying, to be replaced in-house while you are using one of the Pharma Technology demo machines.
The In-house repair service infact can allow you to avoid production downtime while updating, modifying or entirely replace your process equipment.
With a view to be of help to the industry in this moment of limitation we can offer different level of In-house repair based on customers' needs, so do not hesitate to contact the Pharma Technology Service team for further details and requests: service@pharmatec.be.