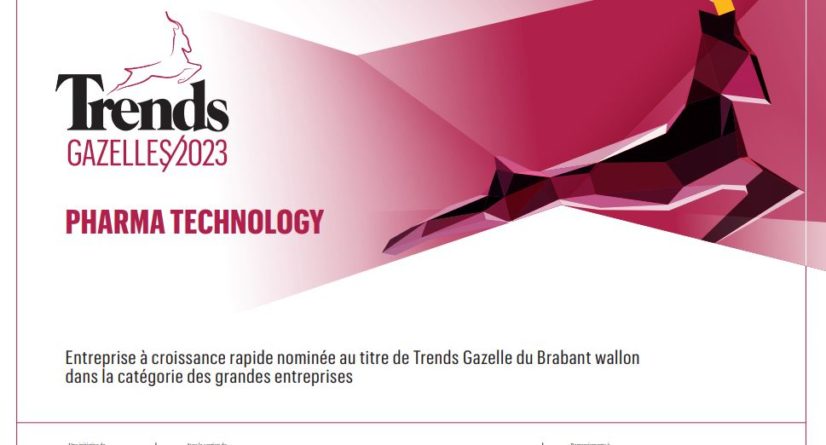 Pharma Technology has been once again nominated as Trends Gazelle. This time in the category of large companies.
For 22 years now, the Trends Tendances editorial staffs have been selecting 50 to 250 Trends Gazelles in each Belgian province. These fast-growing companies are selected for their positive influence on the business climate, in terms of innovation and employment. They are considered as a real source of inspiration for entrepreneurs and the title is renowned in the business world thanks to its national reputation.
This Wednesday, February 15th, Trends Tendance unveiled the names of the Gazelles 2023 in the province of Walloon Brabant, which are divided into 3 categories (small, medium and large companies). Pharma Technology has been ranked at the 30th position in the category of large companies.
The award is granted based on 3 growth figures:
Growth in added value over the last 5 years
Growth in employees
Growth in cash flows