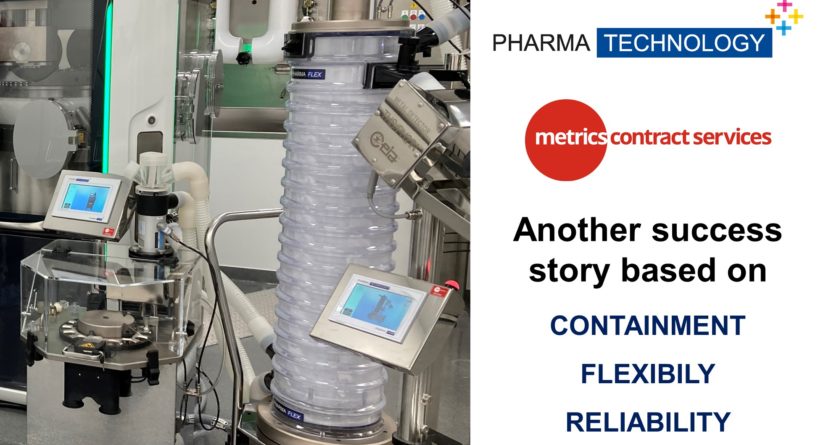 Metrics Contract Services, a full-service global contract development and manufacturing organization, has expanded its novel oral solid dose commercial facility in Greenville, North Carolina, adding 3,760 square feet of production space and state of the art manufacturing equipment.
Product quality is paramount for Metrics states Troy Woelfel, Vice President, Operations and General Manager of Greenville Operations. In addition to a new high speed tablet press, Metrics also worked in close collaboration with the Pharma Technology Inc. team, based out of Piscataway, New Jersey, on 2 key pieces process equipment essential to their tableting operations:
As part of their new tableting suite, Metrics installed a Pharma Technology automated in-process tablet tester directly linked to their new tablet press. This highly accurate tablet tester completely automates the process for sample delivery by transporting tablets from the tablet press sample chute to the testing area. At the inlet of the tester, dust and granulation are separated from tablets prior to testing. This step ensures the testing instruments remain clean and function accurately throughout the duration of a batch or campaign. The automated tester then checks tablets individually for weight, thickness, and hardness. After each sample group, the tester provides real time feedback to the tablet press for automated adjustment of compression parameters, generates group statistics and batch reports. The tester removes the need for human intervention in the tableting suite and prevents the possibility of human error in tablet testing or recording values on a batch record. With little to no operator interaction in tableting, the possibility of human error deviations can be significantly reduced.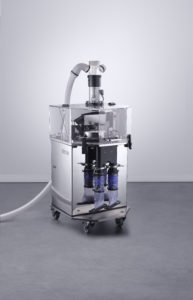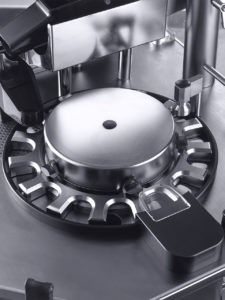 Metrics also included in their state-of-the-art tableting suite a high efficiency PharmaFlex iSeries deduster from Pharma Technology with a combined high precision metal detector. The deduster and metal detector are combined on a single compact base reducing footprint and increasing mobility. The PharmaFlex deduster transports tablets upwards by vibration and removes 40% more dust than traditional dedusters thanks to its unique spiral design equipped with circumferential dust extraction and compressed air jets at each segment. The PharmaFlex deduster spiral is comprised of segments that are high pressure molded from Tritan polymer, an FDA accepted material that is resistant to accidental drops, high temperatures up to 85°C (185°F) and industrial detergents. Another unique feature of the PharmaFlex deduster is that it fully self-empties at the end of the batch without operator intervention, ensuring high yields and removing the need for an access inside the spiral following a batch.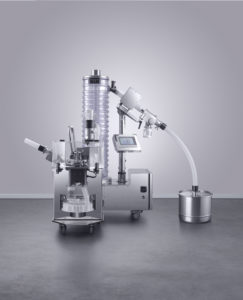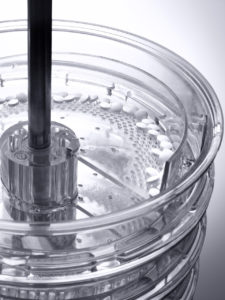 Both the automated tester and PharmaFlex deduster were built with a modular containment capability to handle products requiring Operator Exposure Limits (OEL) as low as 10µg/m3/8-hour TWA, corresponding to Operator Exposure Band (OEB) 4. The flexible C containment concept from Pharma Technology simplifies containment features that typically require heavy hardware such as stainless-steel split butterfly valves with support frames. The C containment concept relies on dry containment. Both machines operate under negative pressure with sensor-activated pneumatic valves to handle all isolation aspects.
In addition to being containment units, both the automated tester and PharmaFlex deduster were built for fast changeover. At the end of a batch, all ports and connections get securely capped off and bagged using Pharma Technology's proprietary Clip&Cut continuous liner system. This system allows for the equipment to be safely moved to a washroom to be dismantled using only a single tool for the deduster before final cleaning of individual parts.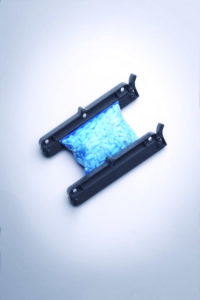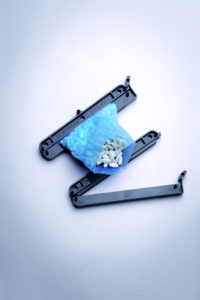 As a contract manufacturer, states Troy Woelfel, both the ability to process high-potent API solid dose products and fast changeover are key for Metrics and enable us to serve a wider array of pharmaceutical clients.
 About Metric Contract Services
 Metrics Contract Services, a division of Mayne Pharma Inc., supports novel drug development from initial concept to global commercialization. They provide formulation development, analytical testing and commercial manufacturing to over 100 customers worldwide from their single-campus facility in Greenville, North Carolina.
1240 Sugg Parkway
Greenville, NC 27834
United States
T: +1 252 752 3800
F: +1 252 758 8522
www.metricscontractservices.com/contact-us
 About Pharma Technology
The Pharma Technology group is based in Belgium and serves its North American customer through its New Jersey-based, Pharma technology Inc. subsidiary. Pharma technology specializes in process equipment manufacturer for oral solid dose. Over its nearly 30 years of existence, Pharma Technology has become the leader in high efficiency height-gaining tablet dedusting and vertical capsule polishing. It also offers complementary ranges of fully automated in-process tablet testers and capsule testers, drum loading systems, external tablet lubrication and tablet sorting systems. It also recently launched 100% in-line inspection systems for capsule and tablet weight and content uniformity.
56 W. Ethel Rd, Suite3
Piscataway NJ 08854
United States
T: +1 848 202 9910
F: + 1 848 202 9910
info@pharmatec-inc.com